Erling Haaland has expressed his passion for scoring goals after he netted his sixth hat-trick of the season in Manchester City's 6-0 FA Cup quarter-final victory over Burnley this past weekend.
The 22-year-old struck twice in the first-half, before completing his treble shortly before the hour mark, taking his tally across all competitions to 42 goals this season.
Haaland, who now has eight goals in his last two matches, is eager for more goals and spoke about his fondness for finding the net after the win.
"It's been a good couple of last games, important games. 7-0 and 6-0 before the national team break is impressive and I'm really happy," he told his club's website.
"Every goal means a lot to me, it doesn't matter, every goal for the team means a lot.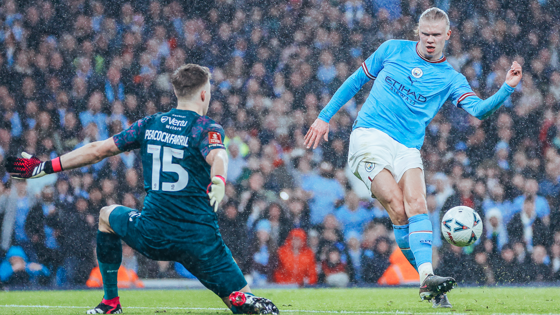 "To win 6-0 today is an amazing thing against a good Burnley side. So I'm really happy and the next game is now at Wembley.
"I'm a striker, I love to score goals! But, my focus is not just scoring goals, but to focus on getting chances, when you get chances then there is a good chance that I will score a goal."
City are now unbeaten in ten matches across all competitions, winning the last six in a row.
The win means Pep Guardiola's men are in the last four of the FA Cup, as well as in the last eight of the UEFA Champions League and in contention for the Premier League title.
Haaland believes that the team is peaking at the perfect time in the season, with three trophies still up for grabs before the end of the campaign.
"I think we're in that part of the season where we should be at our best," he declared.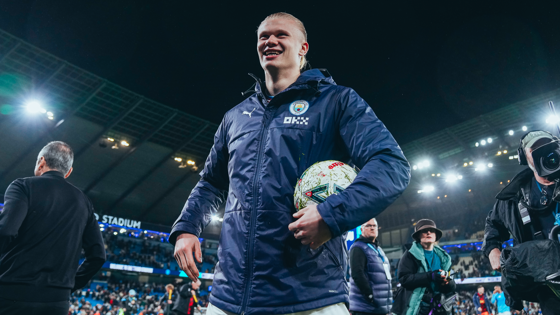 "Now it's where things get decided. We have to perform every single game. The last couple of games has been finals.
"That's exactly what we've been doing. I'm proud and happy. I don't know what more to say.
"It's going to be nice [at Wembley] and we have to go again."